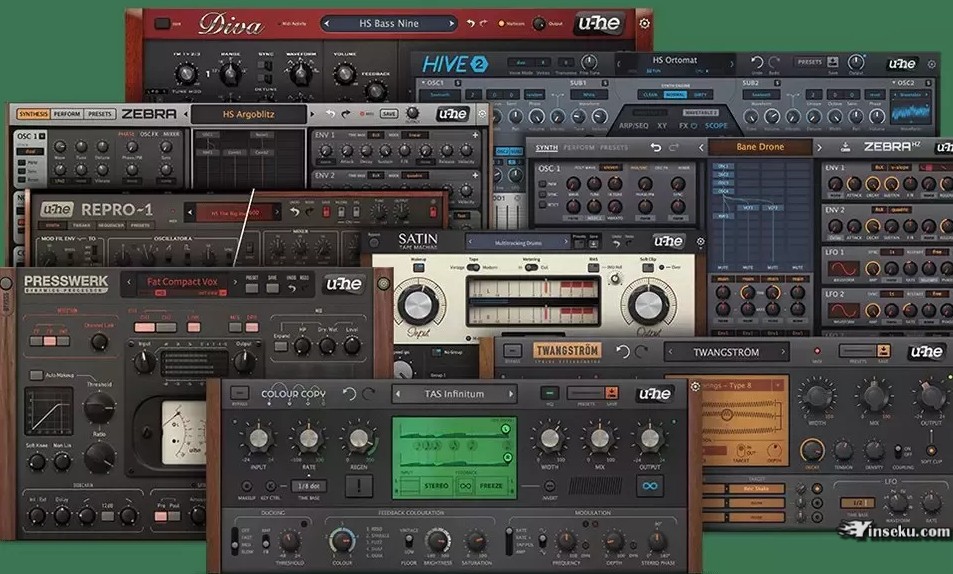 Team R2R | 17 Jan 2023 | WiN: 481.4MB | MAC: 1.05GB
Our everything bundle includes, unsurprisingly, all the commercial plug-ins we have in our catalog. You will receive six synths and seven effects—everything you need to kickstart your music production and sound design.
In the bundle
Synthesizers
ACE
A powerful introduction to modular virtual analogue synthesis.
Bazille
Our monster modular system.
Diva
Stunning analogue sound modelled on classic synths.
Hive 2
Sleek, streamlined, supercharged.
Repro
Reverent emulations of two classic analogue synths.
Zebra Legacy Updated
Zebra2/ZebraHZ plus our paid Zebra2 soundsets
Effects
Twangström
Spring Reverberator.
Colour Copy
Bucket Brigade Delay.
Uhbik
Subtle to spectacular suite of 9 effects.
Presswerk
Compression with musical soul.
Satin
Tape emulation / construction kit.
Filterscape
Dynamic filter and sound mangling.
MFM2 Updated
Ultra-flexible delay.
享受吧,真正的 [反向] 注册机就在这里!

keygen 从有效许可证生成名称。

它还支持 Filterscape 的旧类型许可证。

一切。是。这里。
---
***此处内容登录后可见***
温馨提示:此处为隐藏内容,需要登录后可见
登录查看
声明:本站所有资源均为网络收集仅供测试所用,如果喜欢请购买并支持正版,如若本站内容侵犯了原著者的合法权益,可联系我们进行处理。