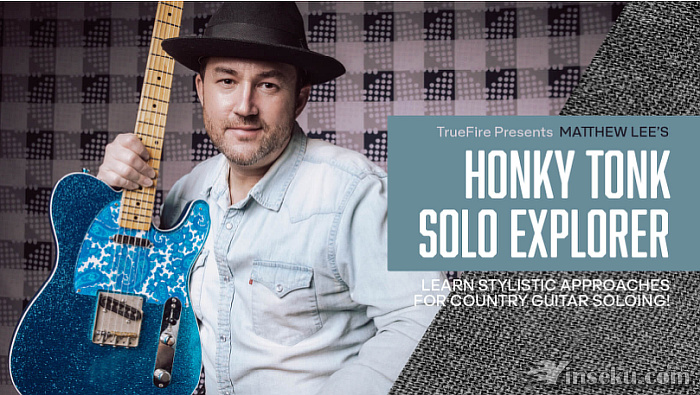 Learn Stylistic Approaches for Country Guitar Soloing!
Honky Tonk guitarists encounter a wide variety of Country music styles on the gig or in a jamming situation. Every style has its own characteristics ranging from tone and effects to techniques and rhythmic feels.
In Mathew Lee's Honky Tonk Solo Explorer, you'll explore 5 commonly encountered styles and their unique characteristics. Mathew will share the key approaches, techniques and tone tips you'll need to solo confidently in that particular style.
"We'll play through a series of soloing studies for Train Beat Grooves, Country Shuffles, Riff-Based Grooves, Western Swing feels, and Modern Country Rock.
For each of the styles, I'll cover the essential concepts and techniques upon need to know. I'll also show you how to dial in your tone and effects to get an authentic sound. We'll learn, practice and play a solo for each of the styles using jam tracks."
Mathew will explain and demonstrate all of the key concepts and approaches along the way. You'll get standard notation and tabs for all of the licks. Plus, you'll be able to use TrueFire's learning tools to sync the tab and notation to the video lesson.
You can also loop or slow down the videos so that you can work with the lessons at your own pace. All of the backing tracks are also included to work with on your own.
Grab your guitar, and let's dig in with Mathew Lee!
Truefire Matthew Lee's Honky Tonk Solo Explorer (访问密码: 4885)
解压码:www.yinseku.com
声明:本站所有资源均为网络收集仅供测试所用,如果喜欢请购买并支持正版,如若本站内容侵犯了原著者的合法权益,可联系我们进行处理。